our impact
Empowering Women To Reach New Heights
SUPPORTING THE
PIPELINE OF WOMEN IN
STEAM CAREERS
Third grade girls mentored in STEAM fields
PROVIDING SCHOLARSHIPS JOB SHADOWING & INTERNSHIP OPPORTUNITIES
High school and college students sponsored and mentored
PRESENTING EDUCATIONAL EVENTS RECOGNIZING WOMEN LEADERS
Women business leaders honored and provided educational opportunities
Honoring the success of women leaders
GHWCC SBA
WOMEN'S BUSINESS
CENTER
Business solutions and trainings provided to small business owners
Our Mission
The Greater Houston Women's Chamber of Commerce is a nonprofit business organization of highly influential and diverse women and men dedicated to the advancement and empowerment of women through avenues of leadership, education, advocacy and mentoring.
Get Involved
We believe you will get the most of your membership by getting involved on a committee to form lasting business relationships while giving back to the community.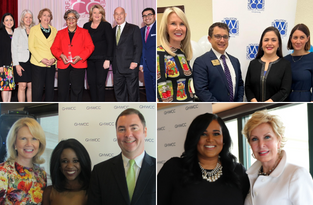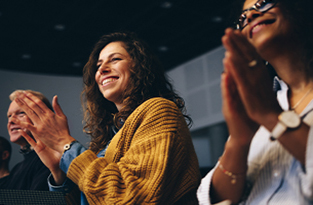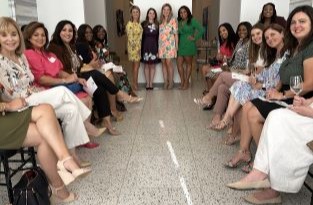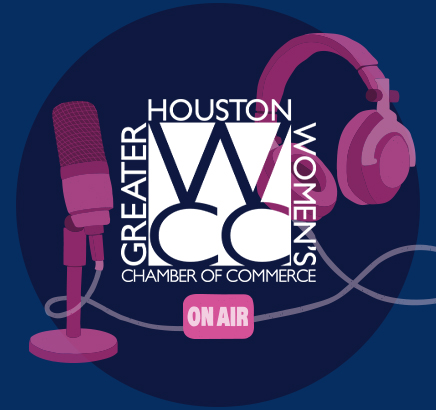 The Greater Houston Women's Chamber of Commerce Presents
The GHWCC Global Businesswomen's Pod
We will bring you inspiring stories of women who are leading in the advancement of women and girls, from here and around the world. We will take you with us to our premier events and global destinations sharing topics of interest to businesswomen of all ages, and in all industries.
GHWCC SBA Women's Business Center
The GHWCC SBA Women's Business Center serves as a catalyst to enable women entrepreneurs and their leadership teams to start or take their business to the next level through organization, innovation, and engagement. The Center empowers women-led organizations by introducing resources that provide tools, access to capital, and valuable business relationships.
Who we are
The Top Female Leadership Organization in Houston
Here at the Greater Houston Women's Chamber of Commerce, we pride ourselves on being a women-led organization in Houston that helps to bring up the next generation of leaders and successful business professionals. We give people a chance to increase their sphere of influence, forge new relationships and see the type of sustained success that they have always dreamed of. If you're a business owner, you need to be part of this movement.
"Becoming involved in the GHWCC has been one of the best professional development decisions I have made in my career. It provides the best opportunities for meeting influential business people, many of whom are women. GHWCC is all about women helping women succeed in business and life. Because of GHWCC, I have increased business referrals and have more wonderful friends."
Benefits
GHWCC members see many advantages when they join up. We have incredible events, speaking engagements, networking sessions and much more. We give you the opportunity to put yourself into the fray of the local business scene with the top Houston women's networking group, and that gives you a chance to make connections and learn from — or teach — others along the way.  We believe in this community, and the core of our mission is bringing people together. As we do that, we help our members:


Make valuable connections



Build their own confidence



Increase their bottom line



Experience crucial life changes



Increase access to capital



Expand their horizons



Advance in their own companies



Take a more active role in the development of their own careers
Join the Greater Houston Women's Chamber of Commerce today and receive invitations to all the exclusive Chamber events.
Many people just wait it out in their careers, hoping that the success they want will eventually find them. We do not believe that this is enough for either men or women in Houston. We know that you need to actively pursue your goals and work alongside those who can help you get there. As a successful female leadership organization in Houston with a continually growing membership, we make that possible in a new way.
We are trailblazers in this area, and we're very confident in our ability to help you reach new heights. We have won a Kathryn Stream Award, a Diversity Award and many other honors, such as recognition as Women in the Fast Lane of STEAM. We are passionate about being a women-led organization in Houston that gives women every possible opportunity for success.